Raphaëlles is a boutique B&B in the city centre of Bruges, quietly tucked away in its historic winding streets between Grote Markt and 't Zand. This is where the pace of life slows down, despite its location in the middle of Bruges' heart. You stay in a stunning and monumental town house, renovated into a contemporary place-to-be with an omnipresent sense of luxury. Leave daily conundrums behind and enjoy the great atmosphere, sincere hospitality and exclusive level of comfort.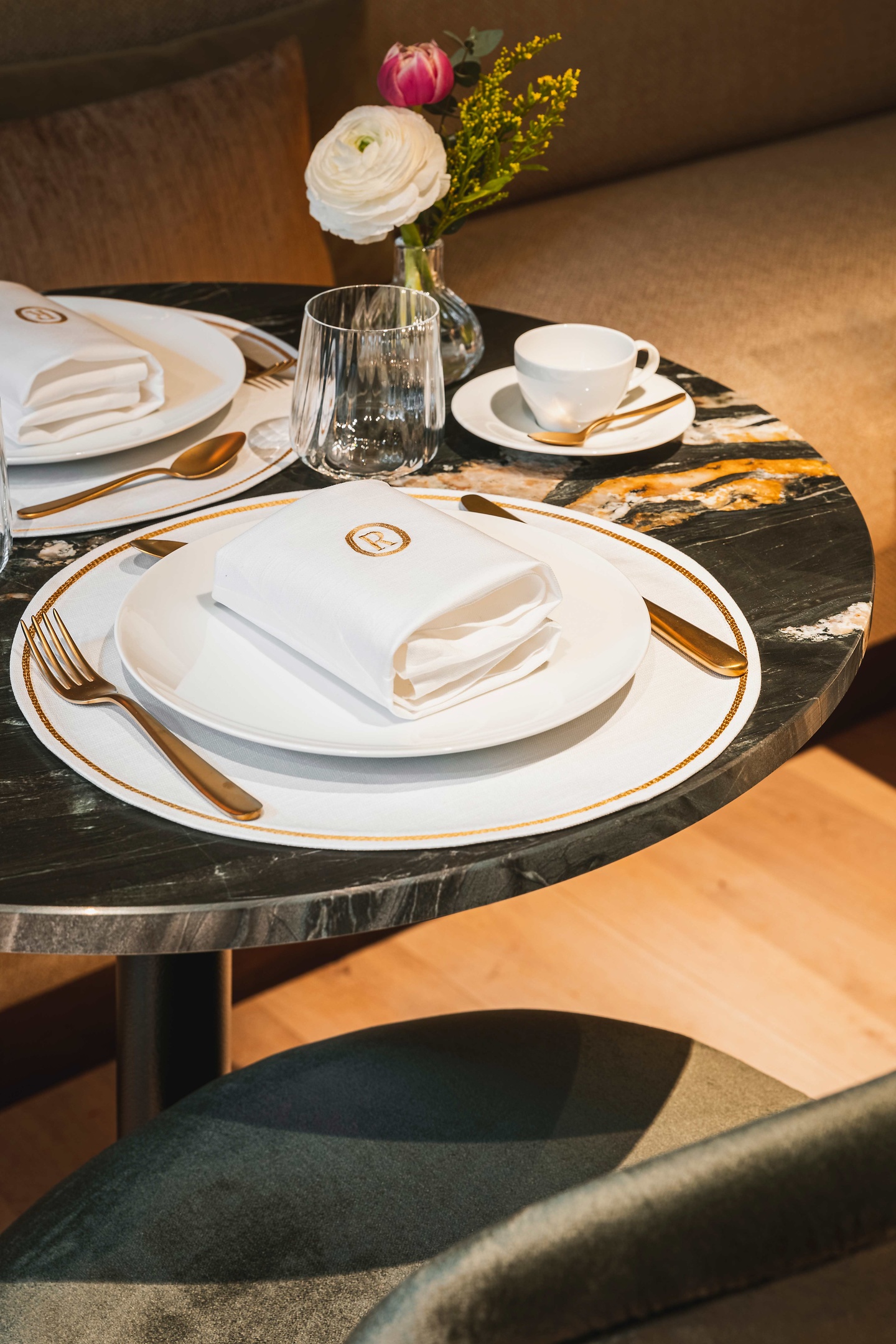 Raphaëlles mixes an enchanting modern design interior with quintessential town house characteristics.
Book now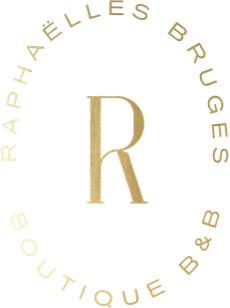 At Raphaëlles, your stay is so much more than just staying the night; it's about a captivating experience, about the finer things in life. From the elegant furniture and graceful garden to the breakfast and vibrant bar: everything contributes to an unforgettable delight for all your senses.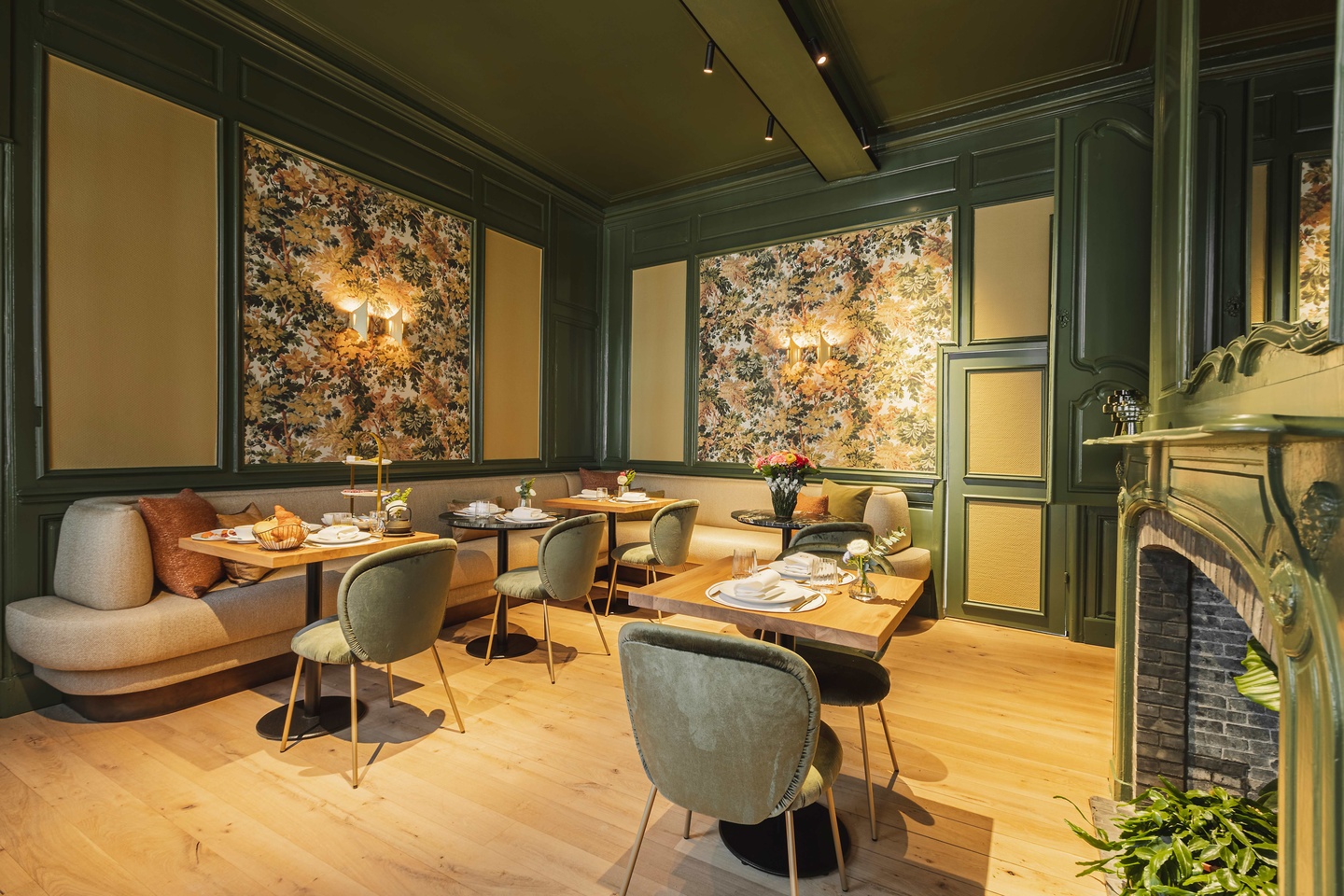 Breakfast
Boasting authentic mouldings and fireplace, our breakfast room is one of the finest rooms in the building. What better way to start your day than with a culinary exploration of the region: rolls, croissants, cheese… Everything we serve is sourced from local artisans and selected on taste and quality. The sun is out? Great, our charming garden is all yours for breakfast.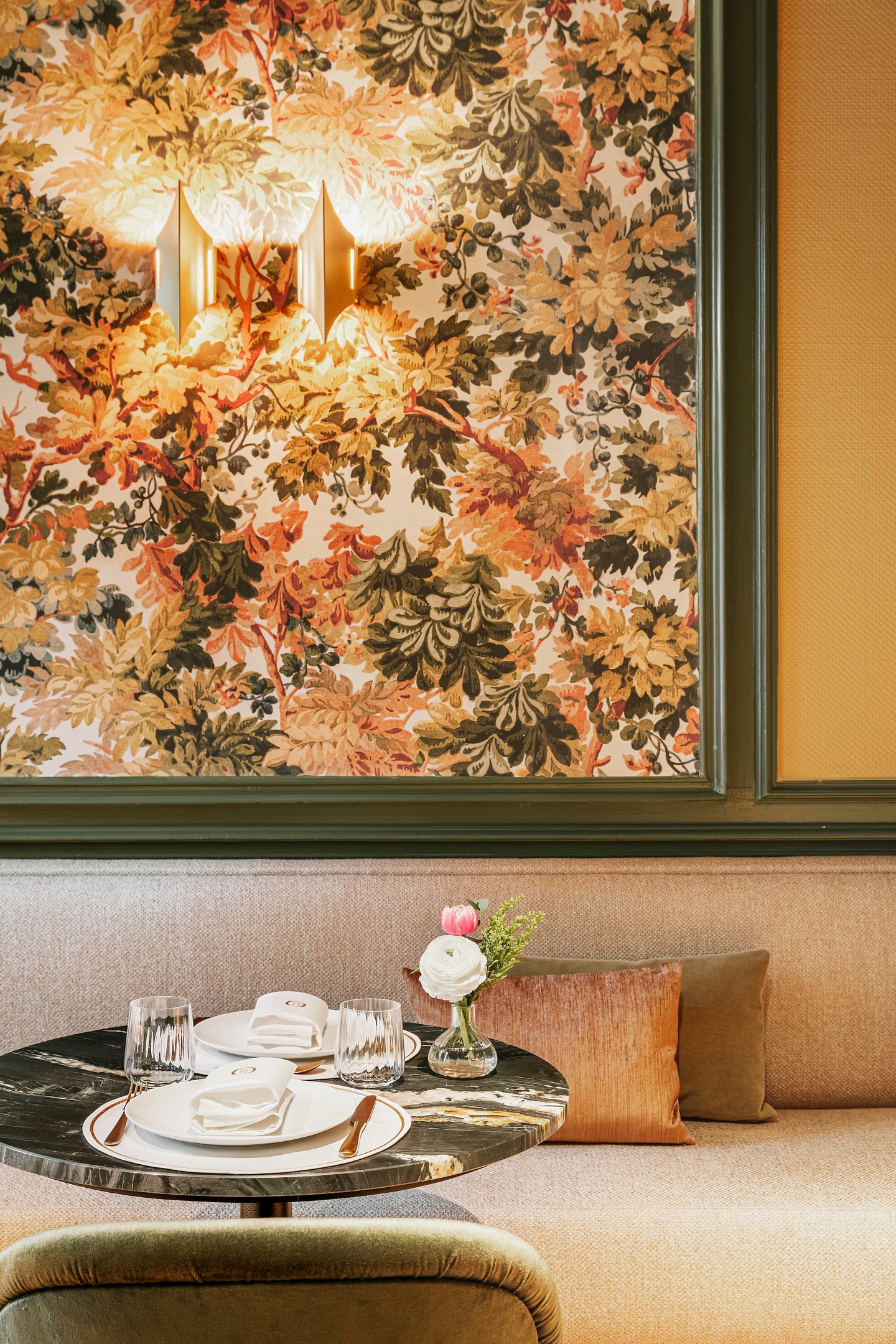 Afternoon tea
Been busy discovering Bruges all morning? Why not take a break and sit down to fresh tea, coffee, a selection of fine patisserie and finger sandwiches during our afternoon tea. Even better: finish it off with a glass of champagne; of course!
Make sure to book in advance: afternoon tea is served on reservation only, between 14h00 and 17h00.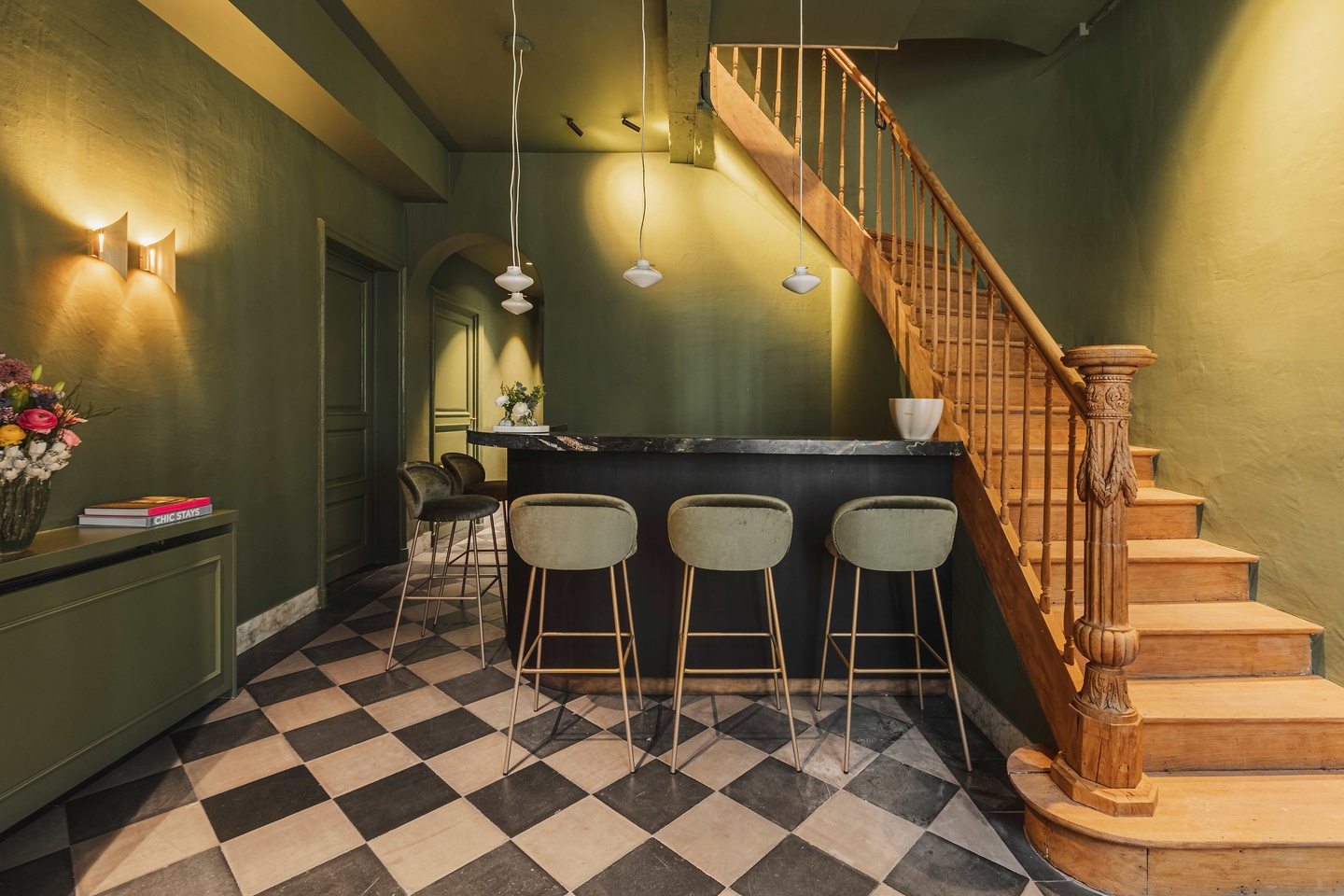 Velvet bar
Our bar is the heart and soul of our B&B. The unity between characteristic marble, velvet chairs, gold accents and discrete lighting draws you into a sumptuous and cosy feel. Let yourself be seduced by expertly shaken cocktails, top wines, sharing bites and so much more.